Your Beautiful, Intimate Wedding Deserves a Most Beautiful, Intimate Setting
Follansbee Inn on Kezar Lake–picture perfect for
your special day
Good morning, a bride whose wedding group who took over the entire inn this summer just sent me access to her photos. These are much better than the ones I sent you and show brides etc in the more usual routine of preparing for the wedding that takes place at another venue at the inn. Just thinking we may want to at least replace some of the other photos, like the one with the bride walking across the street, with some of these.
Even if you are in the early stages of planning, you likely envision a few essential elements to make your wedding day—or perhaps your wedding weekend—the very best it can be. For an intimate wedding experience with family and close friends, Follansbee Inn can fulfill all your hopes and dreams.
We provide:
Location, location, location—on the shore of pristine Kezar Lake, in the charming village of North Sutton, conveniently close to Route 89 and larger local wedding venues such as The Fells, Mount Sunapee Resort, and Lake Sunapee Country Club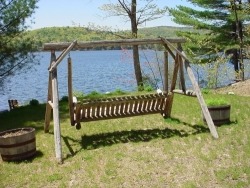 Elegant yet comfortable spaces for time together—seating for 30 in the gracious dining room; 17 charming guest rooms (each with en suite bath); spacious yet cozy common areas for gathering and relaxing; a host of outdoor activities, including use of Inn outdoor gear (kayaks, snowshoes), that can be enjoyed as part of your celebration weekend
A festive and delicious dining experience—it is our pleasure to prepare your rehearsal or wedding dinner in our professional kitchen, or you may bring in the caterer of your choice; overnight guests will delight in daily hot, home-cooked breakfasts always "made with love"
Genuine care for you and all your guests—a 6-year recipient of the TripAdvisor Certificate of Excellence, Follansbee Inn is renowned for ensuring guests' utmost satisfaction during their time with us. Knowing we put our heart into every guest experience, imagine the personal care we put into your wedding
Call Follansbee Inn today and share your vision with us. We specialize in personal accommodation—so talk with us about how we can help make your wedding experience the perfect start to a beautiful life together.