Follansbee Inn
The Perfect Retreat Destination!
Let Follansbee Inn host your company retreat or seminar. We have 18 rooms to house attendees and our first-floor common areas afford ample space for small to medium sized groups.

Our dining room is frequently used for group seminars.
If additional meeting space is needed simply walk across our parking lot to a space that comfortably seats 90 people and is available for a minimal donation. Attendees will start the day with a delicious, full breakfast and in the afternoon, when business is complete, can relax on beautiful Kezar Lake.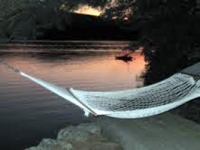 For dinner let us prepare your group a delicious, Louisiana influenced meal, bring in a caterer of your own choice, or choose one of the many fine restaurants in New London.
Give us a call, we love to host!