Each of our guest rooms have been decorated to reflect an individual lakehouse decorating style. Your room is named after someone in our family, maybe Olivia, Rylee Rose, Parker or Bennett. Each is comfortably accommodated with king, queen, full or twin-size beds, covered with quilts and comfy pillows. Several have special lake views. We also have several very special suites.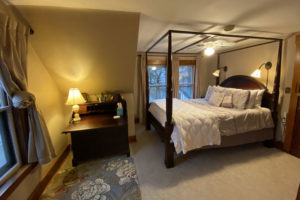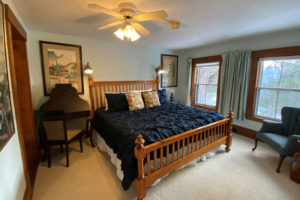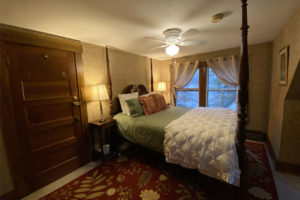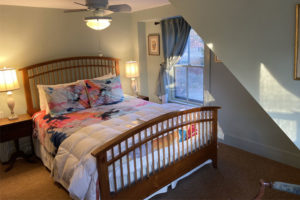 Breakfast at Follansbee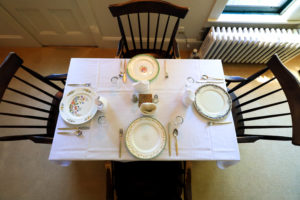 A delicious and hearty breakfast, influenced by the Innkeepers' Louisiana heritage, is included with every stay. Virtually everything is made from scratch, and entrees range from down home cookin' (baked cheese grits, praline bacon, pecan buttermilk waffles) to succulent masterpieces (John Besh's Angel Biscuits, asparagus and gruyere omelets, Eggs Beatrice, etc.)
Discuss daily plans with other guests over White Mountain Coffee, a vast array of teas, freshly squeezed orange juice, cranberry juice, etc. Or keep things private at a table for two. But whatever you do, make sure to bring your appetite down to the dining room between 8:00 and 9:00 in the morning, because we start our days off in a big way!
(If you are vegetarian, gluten-free or lactose intolerant, just let us know. We do our best to accommodate even the most particular of palates.)