We recently received this thank-you note from guests:
"We wanted to thank you for a wonderful weekend! The accommodations, the staff and of course the breakfasts were outstanding…."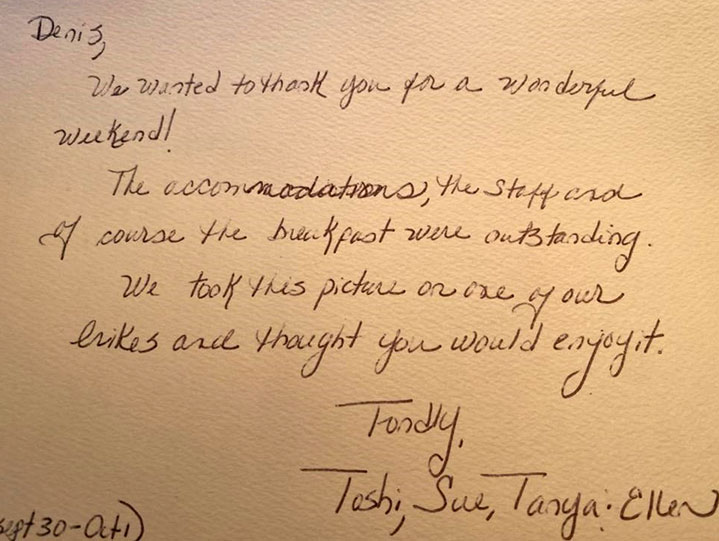 We are so grateful for the continual flow of enthusiastic reviews and thank-you's we receive!
And we are so grateful for our guests–including many who have become like family over the years. This season of Thanksgiving is the perfect time to extend our heartfelt thanks to YOU for your patronage, encouragement and kindness this past year–including celebrating Denis's 10th anniversary as owner/innkeeper!
We are also very grateful for some recent vacation time, during which the inn was closed for several weeks.
Rest assured, Denis and staff are back on the job! With snow having already graced our area, winter preparations – wood for the fireplace, snowshoes lined up on the porch, cozy comforters on the beds – are well underway.